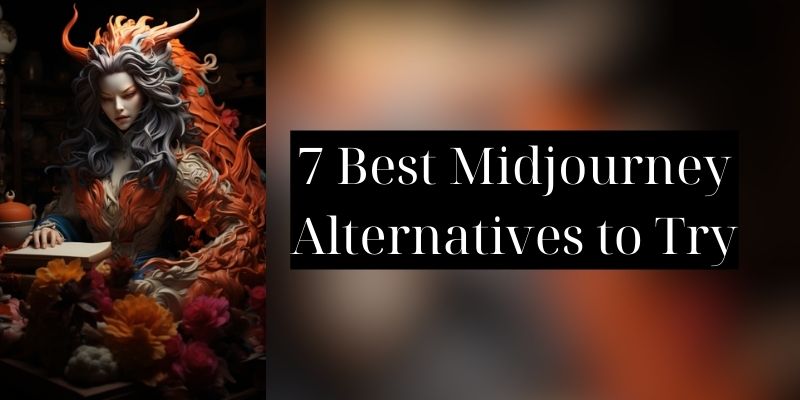 7 Best Midjourney Alternatives to Try in 2023 (Free&Paid)
Without a doubt, Midjourney is one of the most popular AI picture generators now. Unfortunately, it no longer offers free trials, but there are many free alternatives available.
In this post, we've organized a list of 7 greatest Midjourney alternatives, along with their benefits and drawbacks. So, you can have a better idea of which tool would best fit you and your needs.
1. Stable Diffusion
If you want a trustful MidJourney replacement, we highly suggest Stable Diffusion. Stable Diffusion is created by Stability AI and trained on billions of images. It is capable of creating outcomes equivalent to those obtained with MidJourney.
Key Features
It lets you create pictures from words and edit images depending on text
It provides a wide range of customizing choices and parameters for creating distinct AI picture styles, making it a fantastic Midjourney alternative
It's a free Midjourney alternative, and you can install and run it on your computer
Pros&Cons
Pros:
Open-source and free Machine learning model 
Quick AI picture creation
Multiple times image creation 
High-quality results
Flexible editing options for the produced AI pictures
Cons:
Less user-friendly interface for beginners
Before you begin, you must first learn a few things
2. DALL-E 2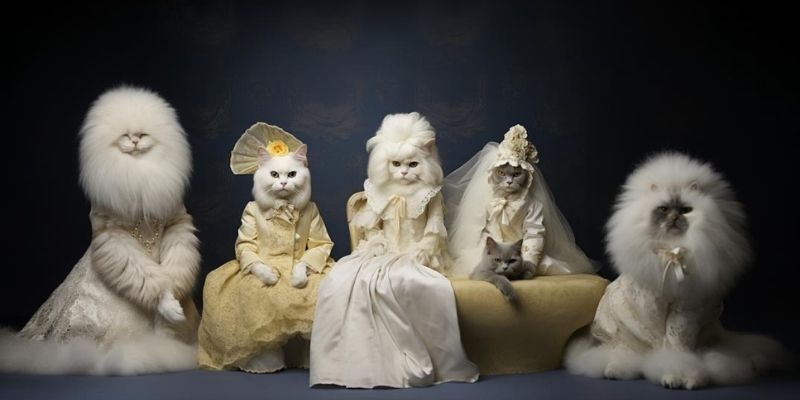 DALL-E 2 is a product of Open AI, the same team that created ChatGPT, a top natural language learning model that has lately received a lot of attention from the media. This is a Midjourney AI alternative that is worth trying.
Key Features
Dall-E creates an original picture using AI and word input
It allows you to increase the size of generated images
DALL-E 2 anticipates and expands your image to create a full scenario that fits your original image flawlessly
Pros&Cons
Pros:
High-quality results
There are several picture variants
AI inpainting and outpainting capabilities allow you to add or edit items in an AI image, as well as expand the image's bounds
Cons:
It may take some time to sign up
3. OpenDream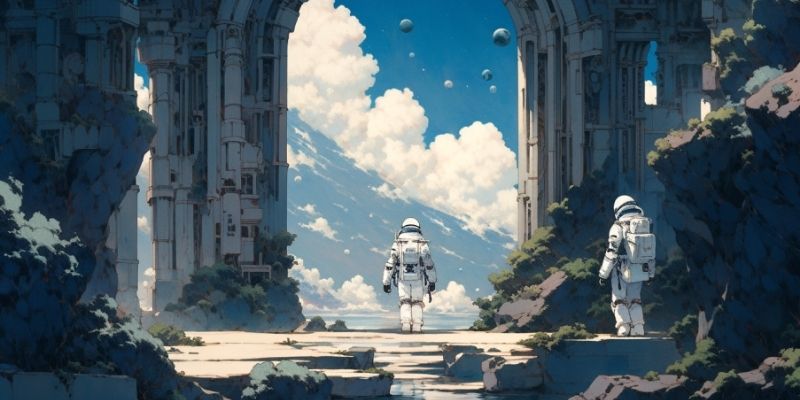 OpenDream is a user-friendly Ai Art Generator tool that helps people of all levels. Its major goal is to democratize graphic design by making it available to everyone, regardless of experience or expertise.
With powerful AI algorithms, OpenDream can produce realistic visuals depending on user input. Once the picture is made, users may download it in different formats and use it for personal or business projects.
Key Features
OpenDream has a wide range of image categories, including landscapes, objects, people, and animals, among others.
With OpenDream AI, you can play with many artistic templates and apply them to your image. 
Pros&Cons
Pros: 
Cost-effective
Continuous Improvement
With simple instructions, you can quickly and easily create a picture
Excellent image quality
Cons: 
Due to the recent introduction, functionalities are limited; enhancements are required
Also read: Chat GPT Image Generator – Detailed Instructions and Reviews
4. Nightcafe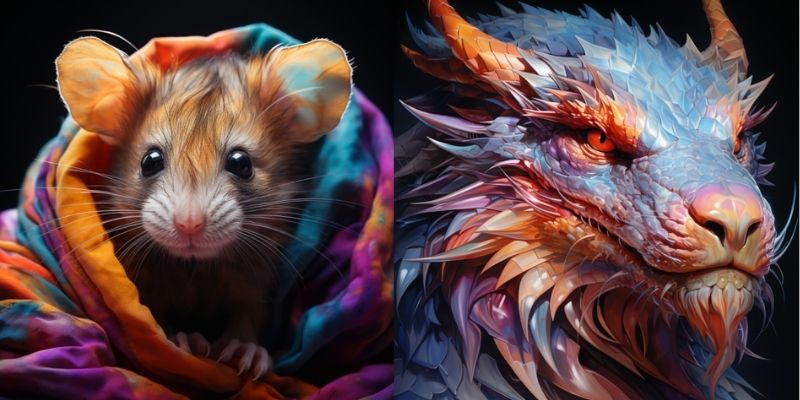 Again, NightCafe is not a picture model itself, but rather an internet service that provides access to many text-to-image models. Stable Diffusion (including the newest SDXL model), DALL-E 2, CLIP-Guided Diffusion, VQGAN+CLIP, and Style Transfer are all supported. 
Style Transfer may be used to make masterpieces based on previous artworks; you can use CLIP-Guided Diffusion to create creative images; and VQGAN+CLIP to build gorgeous scenery.
For next-generation picture synthesis, there are the Stable Diffusion and DALL-E 2 models. However, the website is not fully free to use. You only receive three free credits when you sign up.
To use further sophisticated models, you either purchase or earn credits through social marketing. By the way, NightCafe is another tool that allows you to compare several picture models.
Key Features
It has more algorithms than most other generators
You provide a wide range of customizing options for power users
Hours of community service can be applied toward graduation requirements
There are numerous possibilities for social contact, and the community is vibrant and friendly
Creating groups of comparable items is a convenient method to keep track of your creations
You can download all images at once
You have authority over the production of films
It's possible to obtain some prints of your work
The abundance of added features distinguishes NightCafé from its competitors
Pros&Cons
Pros:
It is simple to get started; No email sign-up or a credit card required
There are online and app versions available
A thriving AI art community where you can find countless AI masterpieces and language prompts for inspiration
Cons:
Poor resolution final products for free version, you must pay to get high-resolution images.
It may take some time to create images
5. Craiyon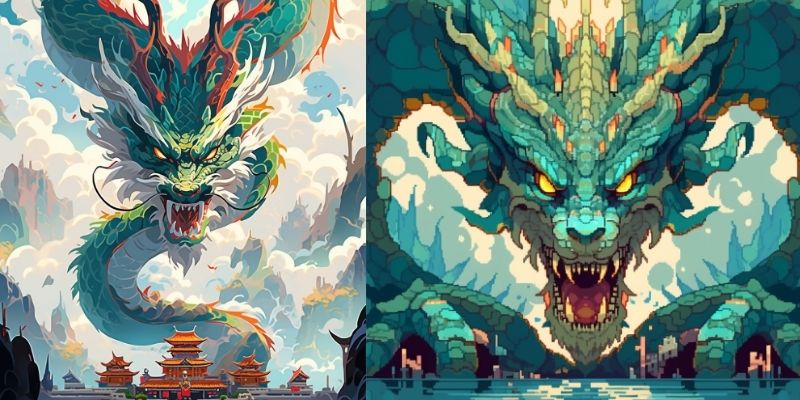 Craiyon, formerly known as DALL-E Mini, is a free online AI platform that allows you to generate AI images fully for free! It's really simple to use and doesn't even require you to sign up to get started. 
Enter your prompt, and Craiyon will produce 9 distinct graphics depending on your specifications.
Craiyon does not allow you to choose art styles, yet the generated images are nonetheless beautiful and diversified. So, if you're looking for some interesting AI image generators to play with, give Craiyon a go.
Key Features
Easy to use
Text to Image Generation: Using AI, Craiyon creates an original image with only text input
Pros&Cons
Pros: 
There is no need to sign up
It's completely free to use, and you may make as many AI pictures as you like
Create 9 AI pictures each time
Cons: 
Ads
Styles and customizing choices are limited
When compared to other AI picture producers, outputs may be slightly lower
6. Jasper Art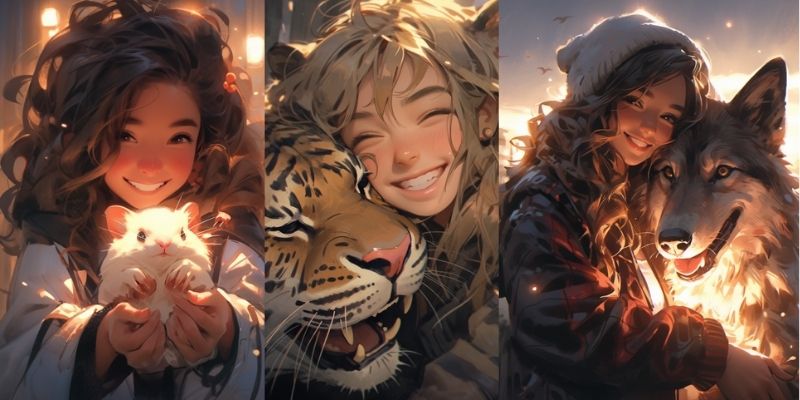 One of the better Midjourney options is Jasper Art. It is a free, AI-powered art generator that allows users to create their own digital artwork from the ground up. The company uses cutting-edge artificial intelligence painting technology to quickly develop a range of styles that are fun to explore.
Given that this is an AI art generator, you may need to be creative with your prompt language to create anything meaningful, and the results may be surprising.
You can create anything from image realism to cartoons and more with the help of Jasper Art, a sophisticated AI art generator. Before it makes completely customized artwork, Jasper Art requires you to enter a few words.
Key Features
AI is used to generate unique visuals in response to human input
There are several languages you can select. As a result, images in languages other than English can be created
If you have any queries or encounter any problems while using the program, you may get help through a support chat
Copywriting templates can also be used to generate artwork in Jasper
Pros&Cons
Pros: 
Simple to use
Quick picture creation
There are several styles and alternatives available, such as pencil drawing, cartoon style, close-up 3D render, digital illustrations, and so on
Each time, 4 images are created
Cons:
Faces may look distorted sometimes
7. StarryAI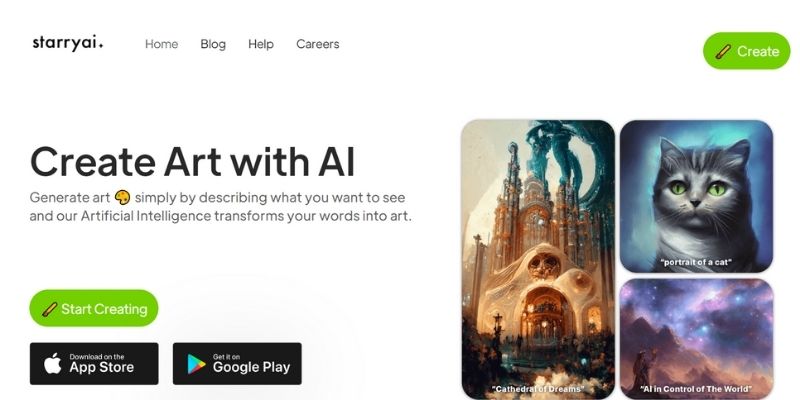 One of the most interesting features of StarryAI is that you have total control over the images it produces, so you can use them for personal or commercial purposes. 
Its key selling point is the ability to generate free NFTs. Although technology is always advancing, software has already produced some breathtaking works of art.
Key Features
It is computer-generated image creator
No user's input required
Pros&Cons
Pros: 
A diverse choice of AI art styles and customizing possibilities
Support both web and mobile apps
Use of existing images as a reference
5 free AI artwork creations without watermarks each day
Cons: 
Image creation may take some time
Conclusion
Other than Midjourney, there are several AI art generators available. If you want to try something new, choose one of the Midjourney choices suggested above. You may expedite your design and creation process by harnessing the power of AI image-generation technologies.
We hope this information helps you gain a lot of clarity and locate a perfect Midjourney alternative that meets your needs and requirements!